Skip to Content
The Steel You Need When You Need It
Sabel Steel strives to be a leader in steel services in Montgomery, AL and the whole of the Southeast region. As such, we're dedicated to customer satisfaction, no matter their need. Our Steel Services Centers are fully-equipped with nearly anything you could require. Thanks to our top-notch reputation and membership to the North American Steel Alliance, we've earned countless repeat customers and plenty of word-of-mouth marketing. For any steel-related necessity, don't hesitate to visit our convenient Steel Service Centers.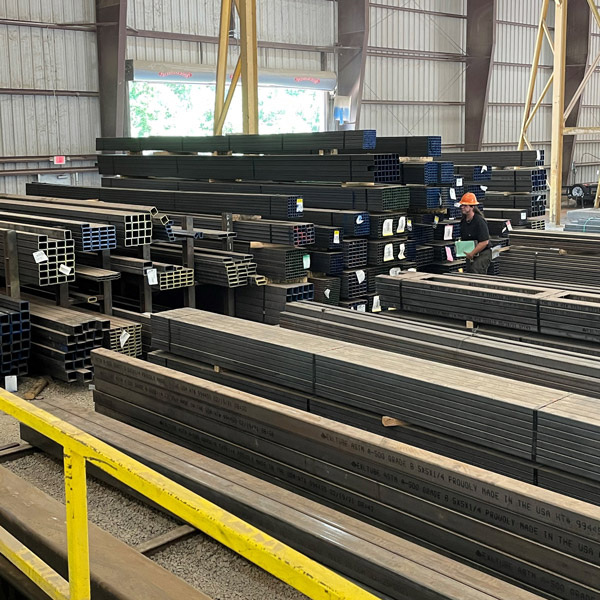 We Can Accommodate a Range of Needs
At each of our Steel Service Centers, we're committed to offering all the tools and resources you might require. Sabel Steel stocks, processes, and delivers all kinds of products, many of which are delivered daily by a fleet of company trucks. As the needs of our customers grow with the times, our team is ready to adapt. We're proud to offer the following products and services, and then some:
Hot-rolled angles
Flats
Channels
Structural beams
Plate shearing
Expanded metal
Bar grating
Tubing
Wire mesh
Hot- and cold-rolled bars
Plasma and oxyfuel burning
Sawing
Find Us All Across the Southeast
At Sabel Steel, convenience is the name of the game. To ensure that as many people as possible can access our services, we have locations all across Alabama and the entire Southeast. You can find us: in Alabama in: Montgomery, Mobile, Dothan, Woodstock; in Georgia: in Winder and Newnan; and in Louisiana: in Baton Rouge, in Texas – in Beaumont.
Click here for more info on any of our Service Center locations
Get in touch with any of our locations, and a member of our friendly team would be happy to provide you with our world-class customer service.
Serving a Variety of Industries Since 1856