Skip to Content
High-Quality, Custom Metal Processing Services
Sabel Steel values every client's steel project. We understand simple beams and sheets sometimes need custom processing to prepare them for use in a structure. We offer clients in Alabama, Georgia, Florida, Mississippi, and Louisiana locations top-notch metal processing, including sawing, shearing, & burning. Our expert team uses the industry's most effective techniques and equipment to ensure you get the best results.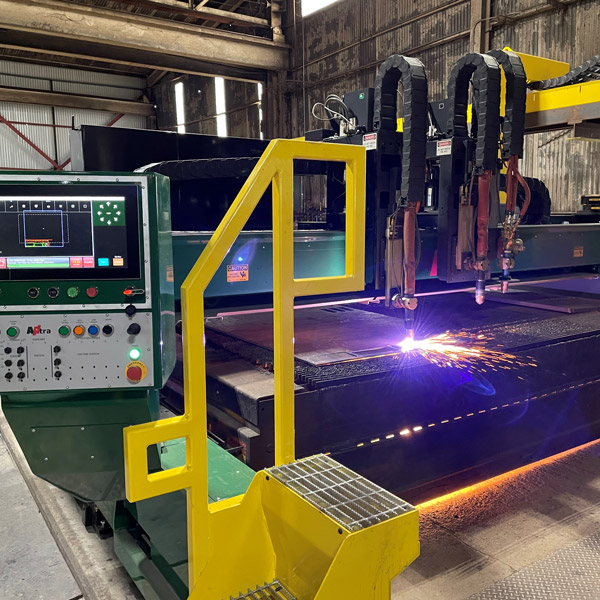 Serving the Southeasts Metal and Fabrication Needs
Sabel Steel combines quality and timeliness in every processing service, and we provide it with outstanding customer service to ensure your experience leaves you completely satisfied. We have been in business since 1856 because we evolve with industry technology, materials, and customer demands.
Comprehensive Services to Process Your Metals
You deserve unmatched precision and quality when it comes to processing your metal components. Whether your specifications streamline the structural fabrication process or customize the dimensions of your beams, sheets, and other items, Sabel Steel can help you. Below are descriptions of all our processing services:
Plate and Sheet Processing
We perform processing with exceptional-quality workmanship and cutting tolerances to save you time and money. Bring us your stainless steel, carbon, high-strength, and aluminum orders, and we will carefully process them to your specifications with a quick turnaround.
Plasma, Oxy-Fuel, and Shearing
Forming
Full CNC Machining
Drilling
CNC Beveling
Quick Mill
Structural Processing
Our team uses the best and most trusted technology to process your structural components. One prime example is our punching service to ensure speed in your structural fabrications. You can always expect us to use the most exacting processing methods possible to complete your order.
Cut-to-Length
Beam Splitting and Straightening
Mitre Cutting
Punching
Bar, Pipe, and Tubing
Every client's order is important to us, and we dedicate ourselves to completing each order using careful and timely processing techniques. Whether you need precision sawing or custom punching, our experts' extensive training and experience ensure top-quality results.
Cut-to-Length Sawing – Precision sawing to meet the most critical time frames
Mitre Cutting – To the closest tolerances
Punching – To meet your specifications
Drilling – Within the closest tolerance
Rolling – To your production requirements
Laser Cutting
This cutting-edge processing technology lets us make custom cuts in your metal with exceptional precision. The focused laser beam melts through the material in a localized area to produce a continuous cut. We control the laser using a computer to guide the process.
Serving a Variety of Industries Since 1856