Skip to Content
Stainless-Steel Products to Complete Your Project
Sabel Steel is well-versed in our customers' steel needs over decades of business in the Southeast. We understand how crucial the metal and processing quality must be to ensure structures and surfaces are durable and long-lasting. If you need products made with stainless steel in the Southeast or anywhere in Alabama, Georgia, Florida, Mississippi, and Louisiana, our team of steel experts is ready to help you. Trust our expertise and history of satisfied customers to guide you to the right products for your project. We provide a wide array of stainless steel items to suit the highest industry standards.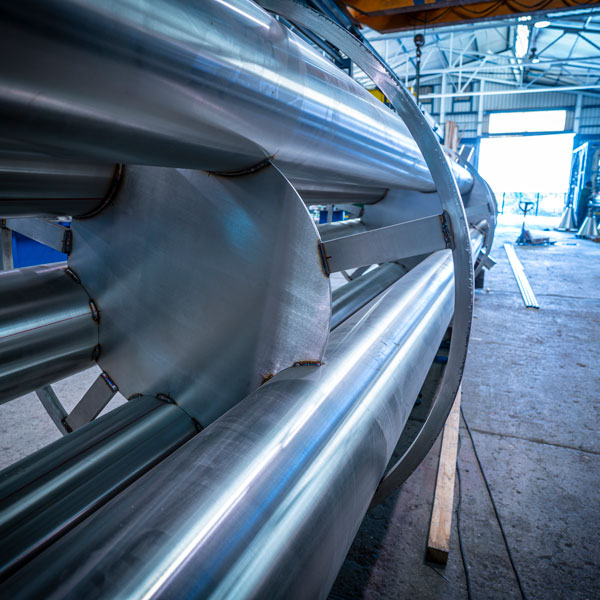 Comprehensive Options for Various Applications
Your project may require stainless steel for one of many reasons, from an appealing aesthetic to exposure to a corrosive environment. Sabel Steel keeps a comprehensive collection of stainless-steel products available to clients because we understand the many advantages this steel option offers. Our selection includes all the following items for you to incorporate into your construction project:
Chrome-Nickel, Non-Hardening, Austenitic (Non-Magnetic)
Chrome, Hardenable, Martensitic (Magnetic)
Stainless Steel Sheets
Stainless Steel Plates
Stainless Diamond Floor Plates
Stainless Rounds
Stainless Hexagons, Squares, and Flats
Stainless Steel Angles
Stainless Steel Pipes and Tubes
Benefits of Stainless-Steel Products
Stainless steel is a popular choice for countless applications because of the advantages it offers. Below are some examples of stainless steel's many benefits:
Strength
Whether you use stainless-steel products for indoor or outdoor applications, this steel type keeps its strength. This feature is one of the main reasons people choose stainless steel, and it keeps its strength at very high and low temperatures.
Aesthetics
Stainless steel has a sleek appearance that complements classic and modern structural features. Its visual appeal works well as a visible building component.
Corrosion Resistance
The steel type stands up to corrosion, water stains, rust, and other potentially damaging elements, making it an ideal choice for pressure and temperature extremes. Chrome is added during the fabrication process, and it joins with oxygen to form a film covering the metal.
Durability
An appealing quality of stainless steel is its durability. This metal will not buckle under great weight, which is why it is one of the most durable metal choices. It endures weight, weather extremes, and hot and cold temperatures.
Recyclability
After your stainless-steel products outlive their purpose, you can recycle them. Stainless steel is actually made from recycled materials, so it continues its usefulness with repeated processing.
Southeast, AL's Trusted Steel Experts
Sabel Steel welcomes new and existing customers to get the stainless-steel products they need to complete indoor and outdoor projects. We have ample experience and expertise working with clients to determine the best steel products for their needs.
Serving a Variety of Industries Since 1856